Madison Tower Residence
Renovation of entire condominium including rewiring of electric and electronic systems to operate from a hand held device. Custom steel cabinet housing a three sided gas fire place and a 46" flat screen on a lift. Custom steel base and door trim. Milestone plaster in entry hall and powder room New oak flooring and paint throughout.
Madison Tower Residence
Kitchen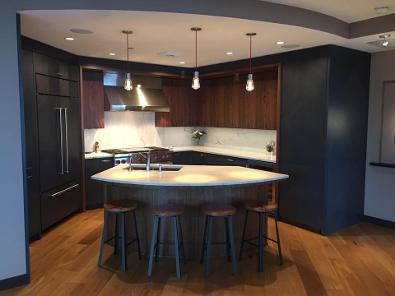 Winthrop Cabin Fire Protection Project
Framed and cladded the foundation of this amazing Cub Creek cabin. We packed all of our materials, tools and food/water a 1/4 mile in.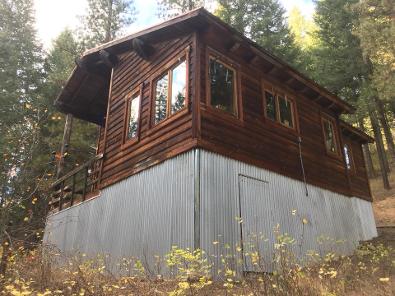 Ravenna Residence
Basement and Main Floor Remodel. New heating system. Removal of all duct work. Asbestos abatement. Major structural work in basement and on main floor to open up the main floor. New hardwoods, custom elements like railings, casework, mantles, etc.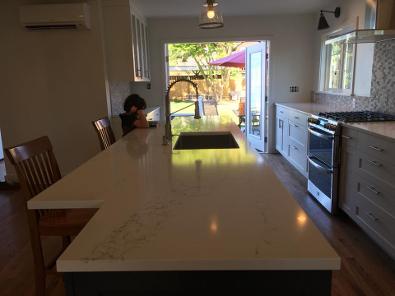 Mount Baker Residence
Complete Exterior- New front porch, siding and paint.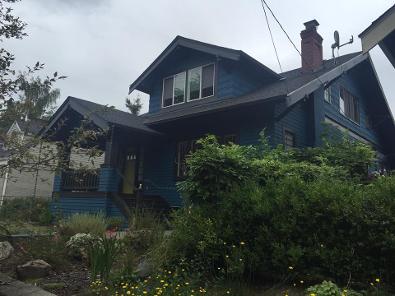 Arboretum Residence Remodel of three bathrooms and a kitchen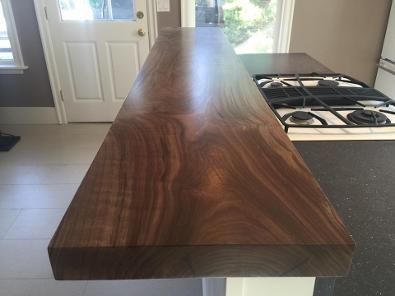 Madison Tower Lobbies
Downtown Seattle
Renovation of the main floor lobby, 25th floor roof lobby and elevators. Complete demolition of space. New lighting, porcelain tile, steal elements at the stair and landings, custom commissioned furniture and artwork.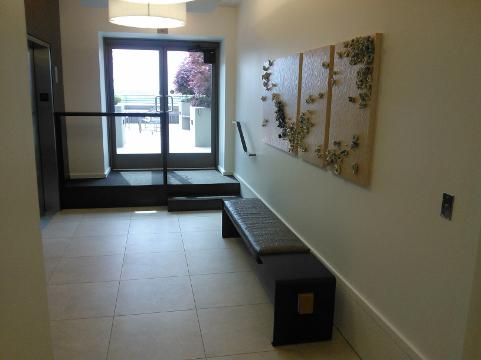 Leschi Residence
Two Bathrooms at once.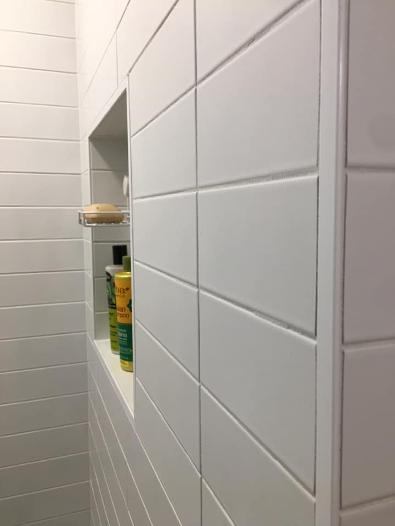 Discovery Park Residence
Bathroom Remodel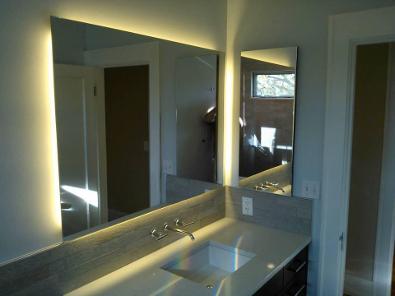 Capitol Hill Loft
Turned a clear story loft into an office with a pantry staircase cabinet and custom steel and glass railing.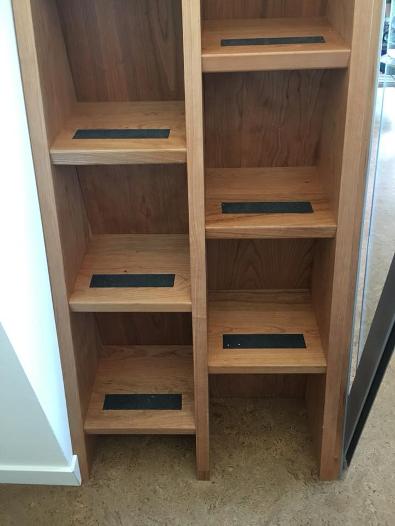 Montlake Main Floor Remodel
Complete demolition of Montlake Craftsman. Moved kitchen from the front of the house to the back. Moved stairwell from core of house to the front entry. New hardwood floors throughout, New windows, lighting and paint.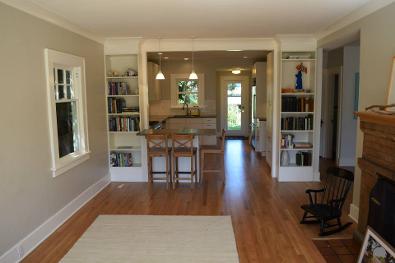 Seward Park Kitchen
Reworked floor plan to create open kitchen and sitting area. New cabinets, Richlite counter tops, hardwoods and appliances.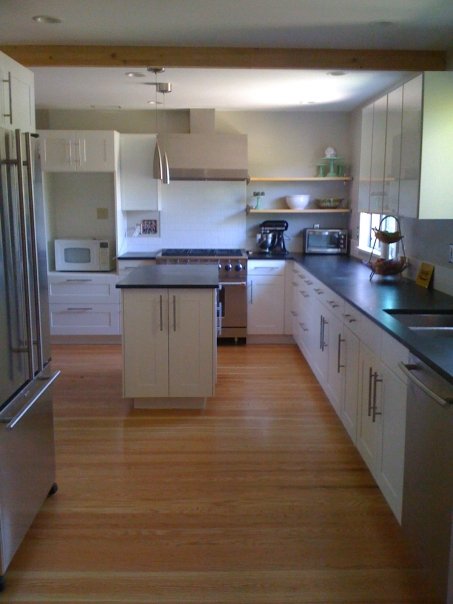 North Capitol Hill Residence
Kitchen with custom Eucalyptus cabinets, Richlite counter tops, Marmolium floors, tile and appliances. Remodel also included a full bath, half bath, breakfast nook, deck and shed.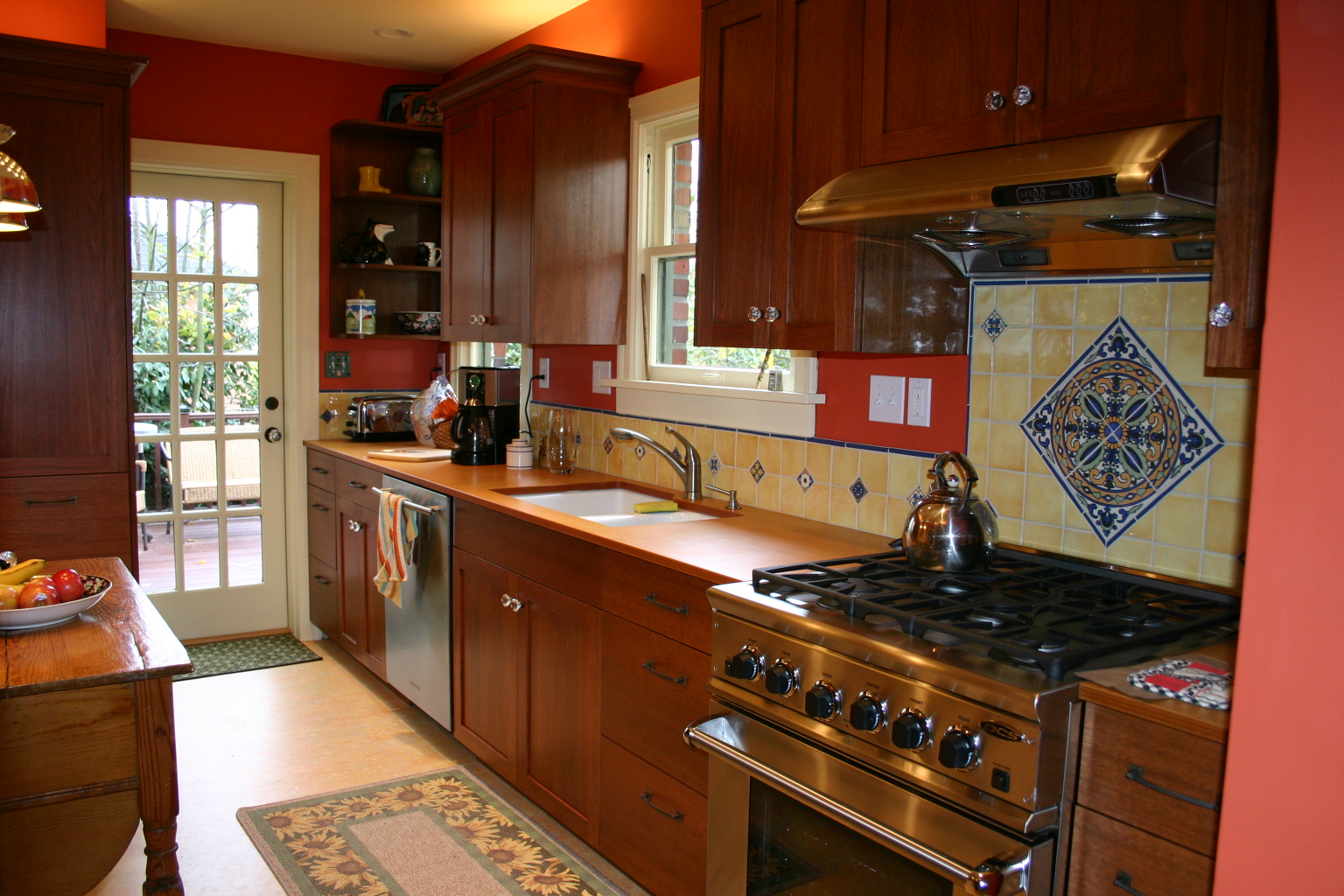 Beacon Hill Basement
Earthquake retrofit and remodel, including one bedroom, media room, office, 3/4 bath, laundry and storage.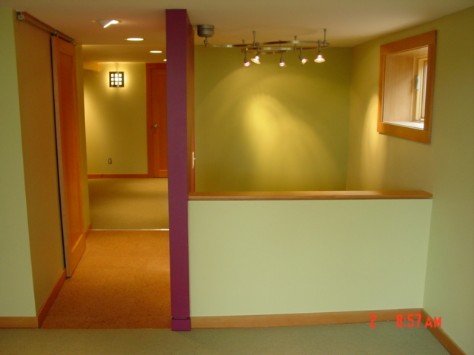 Greenlake Complete Exterior.
Complete tear-off and replacing of existing siding and trim. Complete exterior paint job.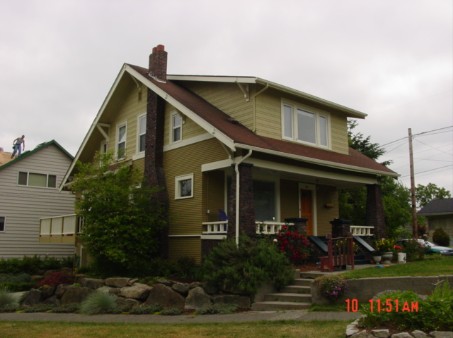 Leshi Residence
Entire interior renovation, including wall and ceiling resurfacing, new doors and trim throughout, new custom railings, refinishing of hardwood floors, kitchen remodel, master bath remodel and construction of a sound proof music studio.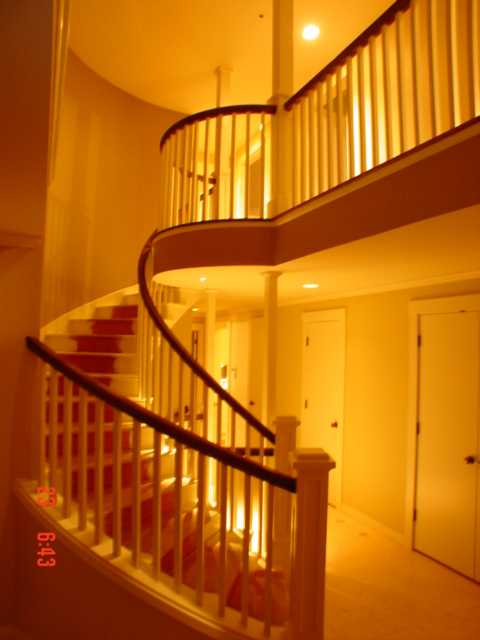 Montlake Second Story Addition
East Calhoun St.
Addition included a media room, den second bath, laundry, linen closet, storage room and master bedroom suite with a full bath, office and large walk-in closet. In addition to the second story, we also did an earthquake retrofit, refinished all of the hardwood floors, re-surfaced all of the first floor plaster and repainted the entire interior and exterior.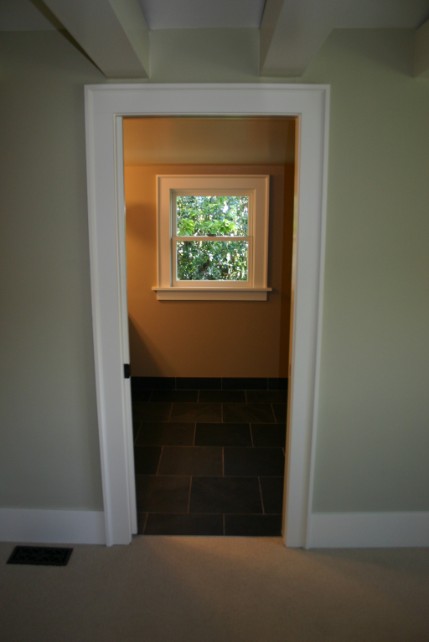 Montlake Kitchen
Eaton Place
Complete kitchen remodel including custom Cherry cabinets, stone countertops, hardwood floors and tile.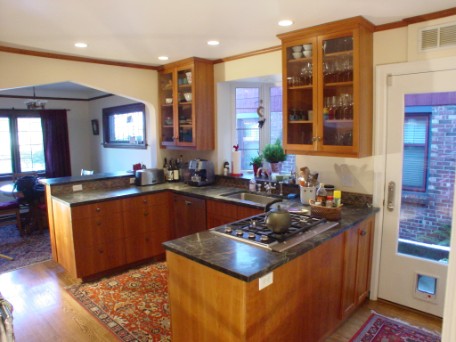 Queen Anne Hill Residence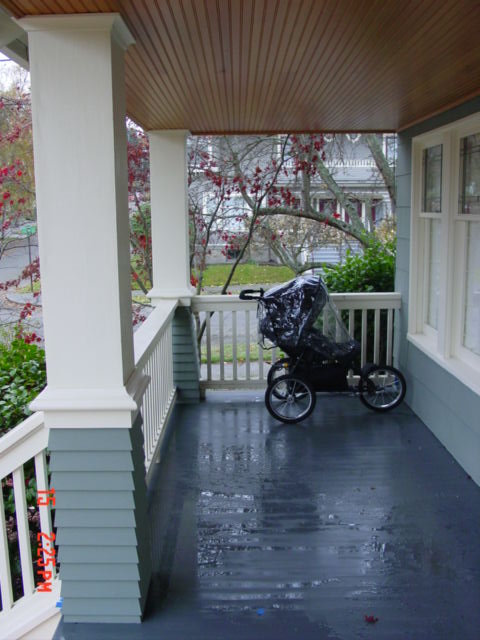 Belltown Condominium Renovation
New flooring and paint throughout. New trim, closet casework, soaking tub and bathroom tile.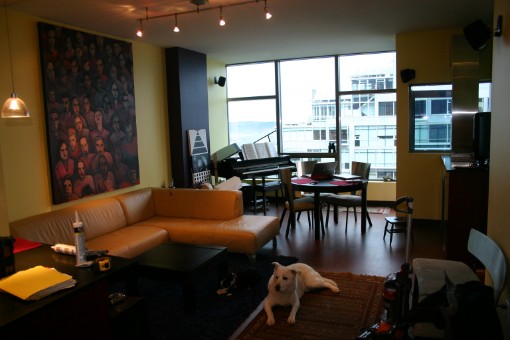 Capitol Hill Second story Addition
Added a shed dormer to accommodate a new 1-1/4 bathroom for a second floor mother-in-law.
Madison Valley Residence
Complete tear down and rebuild.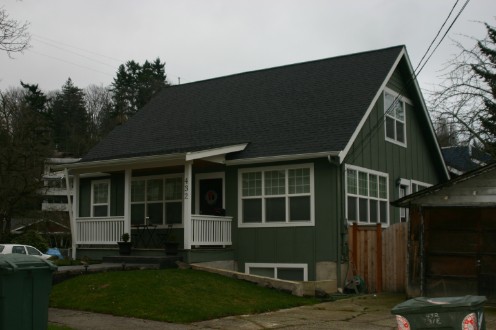 SODO Factory
Tom Bihn Bags www.tombihn.com
16,000 square foot build including factory, offices, shipping/receiving and retail space.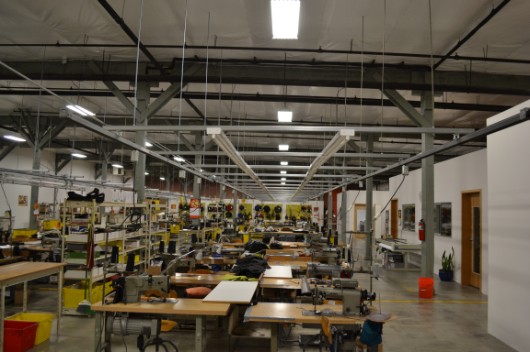 West Seattle Deck
Infilled a basement door and created a second door from an existing window. Composite deck with a custom aluminum rail.